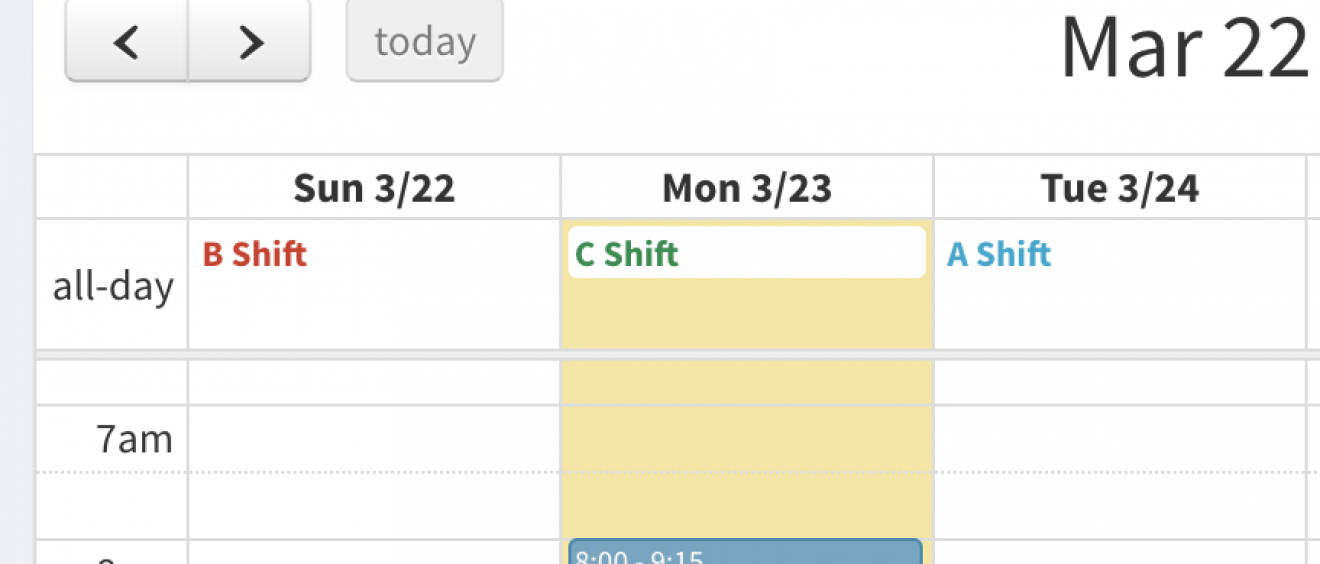 Web Conferencing Enabled for All Rescue Hub Agencies
With fire departments and EMS agencies working like crazy to mitigate the impact of COVID-19, we wanted to do something to help them out.
This week, we enabled our web conferencing feature in Rescue Hub for all of our existing agency customers. This feature lets our agencies add an event to the training calendar, and easily designate it as a web conference.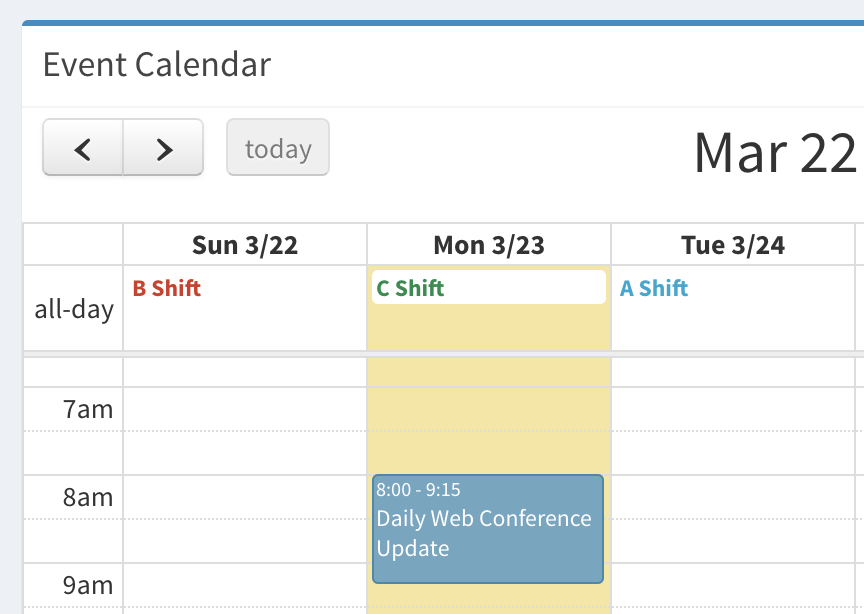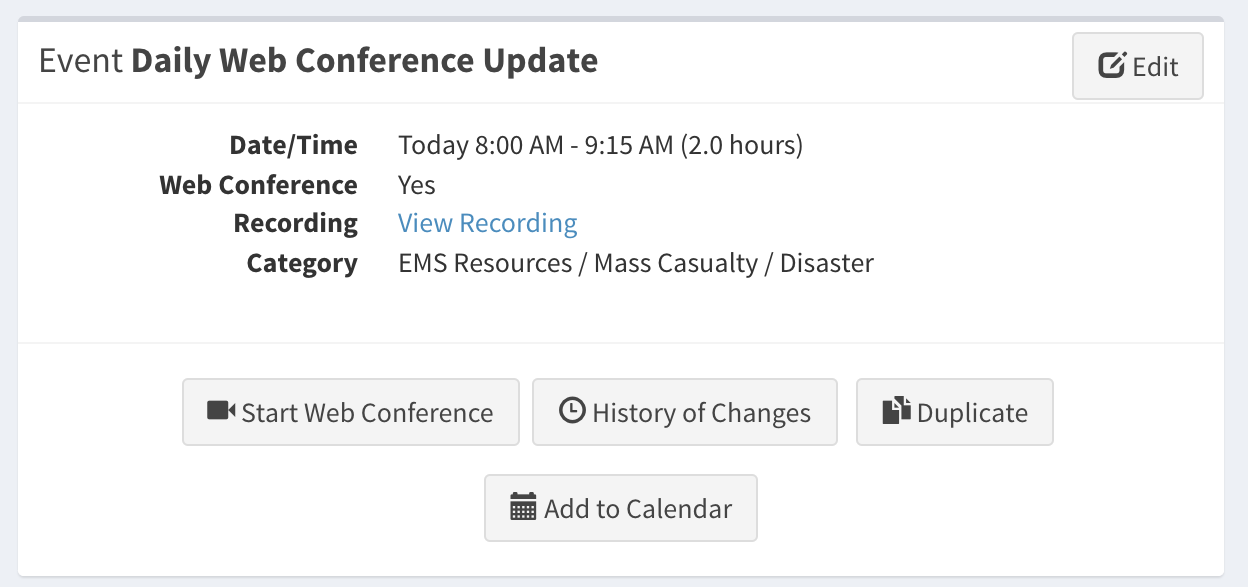 This can be used for a daily briefing, remote training, or anything else that you can imagine where you might not have (or be able to have) everyone in the same room.
Personnel can join a web conference by navigating to the calendar and clicking the "Join Web Conference" button. No need to share meeting IDs or phone numbers, because everything will be right there once the web conference has started.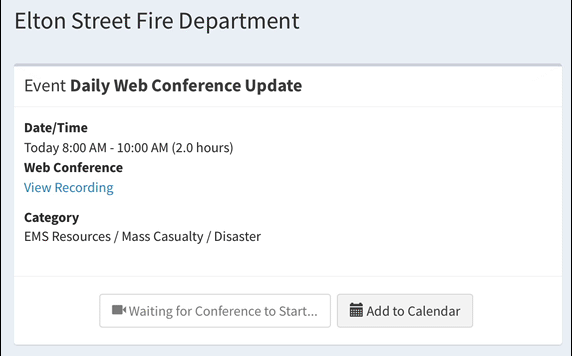 Once the conference is complete, Rescue Hub will grab the generated video files and attach them directly to the event. If someone missed the live web conference, they can go back later and watch the meeting right within Rescue Hub.
Our web conferencing feature is normally a paid add-on to Rescue Hub, however, we are enabling this feature for all of our Rescue Hub agencies at no cost. As a token of our appreciation to our customers, we will continue to keep this feature enabled until "things get better" and the risks to our communities have subsided.