Moodle and BlackBoard are Great, But…
If your fire department is looking for an online learning / learning management system (LMS), BlackBoard and Moodle are two great examples of very customizable, feature-rich solutions for online learning. They are used by colleges and universities all over the United States.
The great thing about these products is they are super flexible and have a ton of features and ways to customize online learning. We like Moodle and BlackBoard, they are very good at what they are designed to do.
For fire departments, the downside is they have a gazillion features, and they are geared towards online learning at colleges and universities. you probably don't have dedicated IT staff that know how to manage and configure a learning management system. These software platforms are way more complicated then any fire department would ever want. Trust us, we've tried it…
Only The Features You Need, and Nothing Else.
Rather than deliver something with hundreds features, when you might only need a select few features, with Rescue Hub, you get only the features you would actually use, and nothing else. It's simple enough for anyone to build online training content, even a Chief can do it.
Rescue Hub will let you…
Build an online course, and assign it as a training task.
Add any kind of training media, from Word documents, PDFs, written text, PowerPoints, web links, and embedded video.
Make your class simple (some written text, with a link to YouTube), or complicated (multiple sections, with multiple files, embedded video, and a quiz)
Add a quiz to ensure that your staff has actually read the training material or watched a video.
Get Your Training Materials Online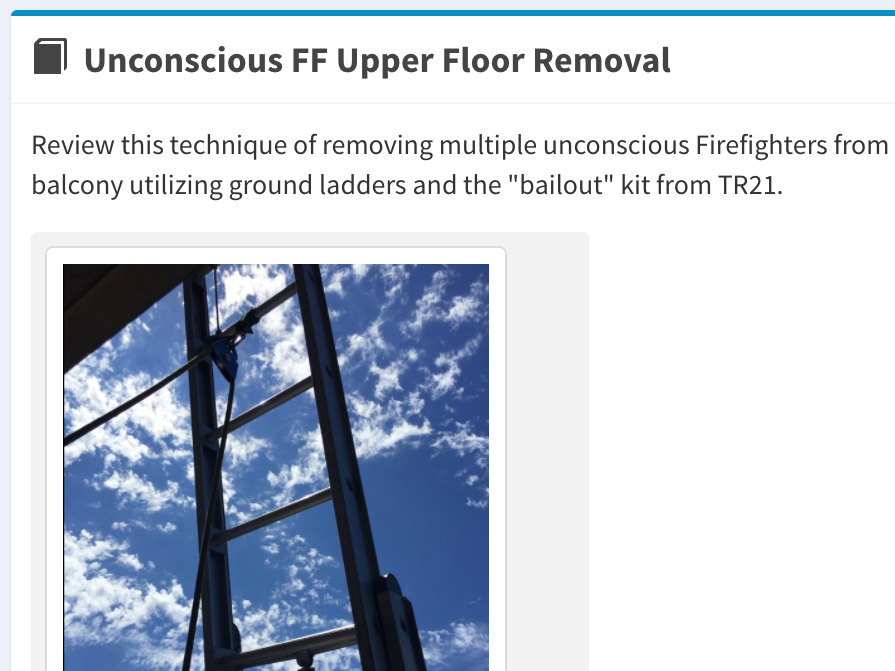 We give you the tools to create your own online training content for your personnel.
Your online training content can be as simple as you want, or as complex as you need.
Detailed Lesson Plans
Our easy to use tools allow you to create detailed lesson plans and objectives, everything your staff would need.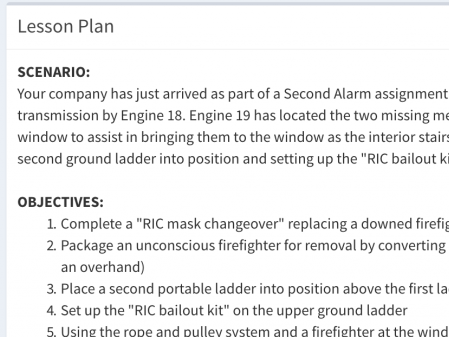 Any Kind of File Attachment
You can easily record video on your phone, and include it in an online lesson. Or edit a video and upload it from your computer.
You can upload file attachments of any type or size, making it easy to keep everything organized and in one place.
Test for Understanding
If you want to ensure your personnel have actually met your training objectives, you can write a short quiz and attach it directly to your online class. It's easy enough that anyone in your organization can build this into your training.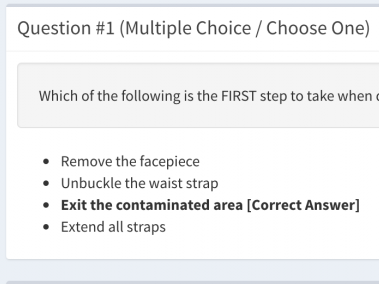 Include a Video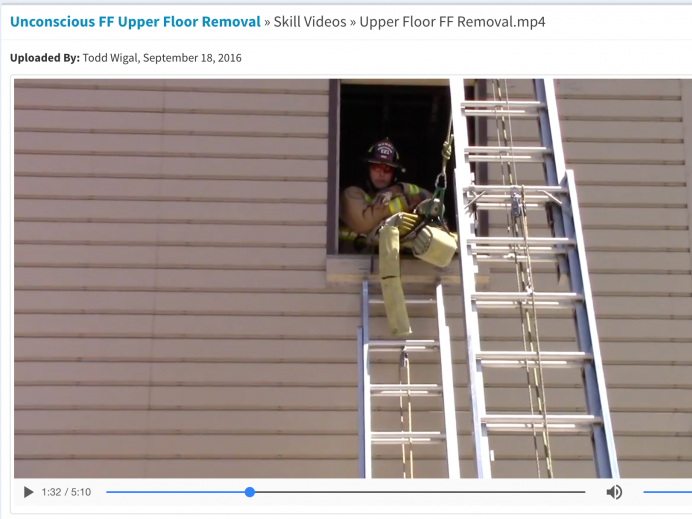 Rescue Hub lets you upload and view videos within your own private training site.
You won't need to upload your video to public video sites like YouTube or Vimeo, we handle all of this for you to keep public eyes off of your department's training videos.